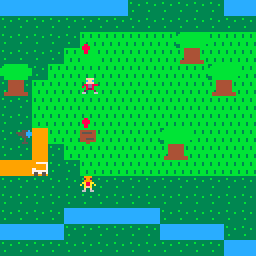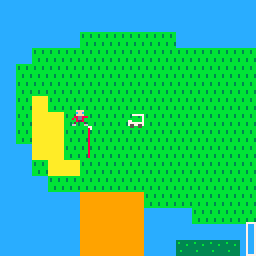 Hello! Thank you for supporting my weird little golf game! I've been very excited about the reception it has gotten!
I've created a level editing spreadsheet with Ben Drury's help that makes it way easier to make new courses for the game. I'm gonna make that public at some point so people can create their own courses but, for now, here is a new course I made using my editor.
This is a brand new, unique map with a new 9-hole course!
To play, download the separate zip, and run the same way you ran the original version. In the future I will look into how to do cart-swapping in Pico-8 so I can put all of these in a single executable for you.
Once again, if you paid the sufficient amount, you can download the CHAMPIONSHIP EDITION, which includes access to the golf buggy.
I also made a few small quality of life changes. Most notably, the buggy has an easier time crossing bridges.
As always, let me know if you find any bugs or issues or have any other feedback!
Files
Course 2 - Normal Edition
401 kB
Dec 23, 2018
Course 2 - CHAMPIONSHIP EDITION
403 kB
Dec 23, 2018
Get Brendan Keogh's Putting Challenge