No, Fungible Tokens!
A downloadable game for Windows
No, Fungible Tokens! is a collective digital card collection game, where the community works together to collect all 10,000 digital cards.

Each day, you get one random card for free, and the ability to enter codes of other cards to redeem them. How do you get the codes for these other cards? Well, you'll need to communicate with other collectors and exchange codes with them.
There are cards with differently coloured trims. Most are white. Some are bronze, fewer are silver, and fewer still are gold. One special card has a blue trim!! If you get it, share the code with everyone else!
If you play every day, you will unlock a streak bonus and will be able to redeem more codes every day. Use the discussion board below to share your cards!

This game was made over one weekend as part the Squiggly River Game Collective 'Camp Squiggly' retreat in February 2022. Any bugs or suggestions, please let me know!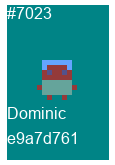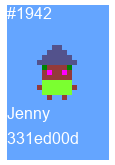 Design intent

This game is the result of me thinking a lot about why NFTs appeal to people despite clearly being a scam, clearly misrepresenting ownership and scarcity, clearly being bad art, and clearly worsening the already terrible impact of climate change.
NFTs exploits real, intrinsic pleasures related to collecting and seriality. The terrible ape pictures and all the other crap art is, absolutely, crap. But even with crap art, there's something nice about collecting a bunch of things that are clearly of a kind and which were meant to belong together. Like filling your binder of Pokémon cards, or completing a stamp collection. It's nice!
So I got thinking about what would an experience of collection and seriality look like that actually embraces the interoperability and lack-of-original of digital media. If NFTs are a dystopian reducing of digital media to the affordances of capitalism, what would a utopian enhancing of serial art collection that embraces digital media look like?
No, Fungible Tokens! is an attempt to answer these questions. The only hope anyone has of completing their collection is to work together as a community and help each other out. There is no need to sell or transfer card ownership from one person to another. If you know the code required to redeem a card, you can share that code and then both players can own that card. Why not? That's how digital media works after all.
That's all there is to it! It's really more of a concept than a super polished piece (though maybe my own bad art helps contribute to the NFT critique), but hopefully some people have some fun with it.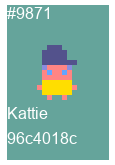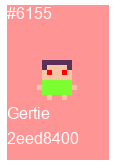 Controls

The game can be almost exclusively played with a mouse (apart from when you need to enter a code). On-screen buttons are self-evident, hopefully, and individual cards can be clicked on to focus on them.
There are some hotkeys that are useful though:
Arrow keys - scroll through collection in each view

R - insert redeem code for new card
S - search function (by card number)
ESC - cancel redeem/search request
1 - Card view mode
2- Page view mode
3 - Collection view mode
4 - List view mode
M - turn sound on/off
Q - Quit
Download
Click download now to get access to the following files:
NFT_PC_220209_itch.zip
3 MB